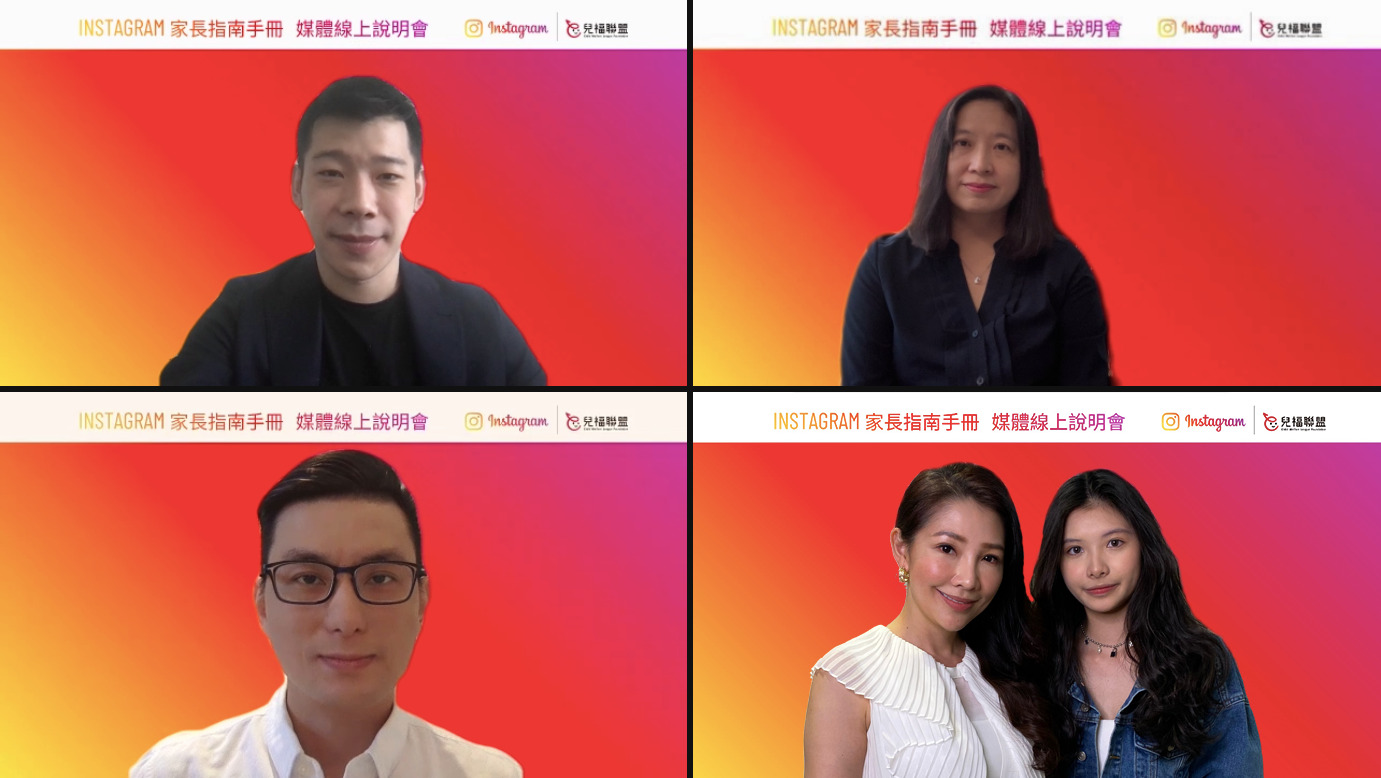 Instagram and CWLF Release A Parent's Guide to Instagram
(August 19th, 2021) Today Instagram and CWLF released
A Parent's Guide to Instagram (Taiwan)
to help parents better understand Instagram and start the conversation about online safety with their children. Instagram invited CWLF chief executive officer Li-Fang Pai (白麗芳), parenting expert Dr. Daniel Huang (黃瑽寧), TV show host Claire Lin (林書煒) and her daughter Joycelin Tsai (蔡中泠) to the online release event and discussed about how parents can support and establish trusting relationship with their children, and how they can help their children safely express themselves, explore new ideas and have fun with Instagram.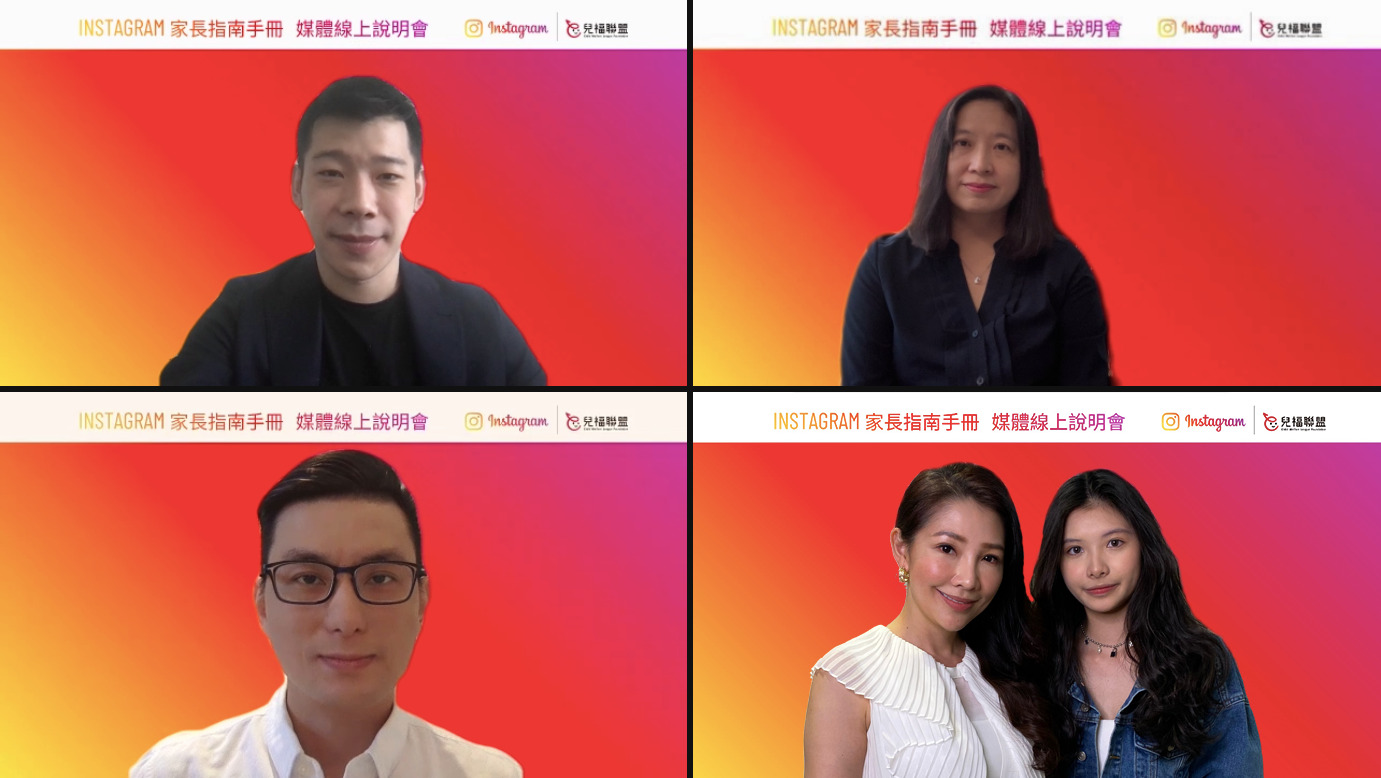 According to CWLF's survey, after schools closed due to COVID-19, the screen time for children from 7th to 12th grades has almost doubled from last year's 27.2 hours/week to 42.7 hours/week. As children's screen time increases, education on online safety has become more than ever important. To encourage parents to start the conversation with their children about online safety,
A Parent's Guide to Instagram
provides parents with introduction of various Instagram settings and 4 steps to begin online safety discussion. Parents can better support their "digital by default" children through learning how Instagram works, how to keep accounts secure, how to manage screen time management, etc.
"Instagram endeavors to create a safe environment for everyone, and we never stop strengthening the safety measures of the platform. We cooperated with CWLF and developed this
A Parent's Guide to Instagram
in hopes of helping parents better understand Instagram's safety tools including privacy setting, various interaction restrictions and screen time management. We also encourage parents to maintain good communication with their children in order to safeguard their online safety and mental health," said Instagram's APAC Head of Public Policy Philip Chua.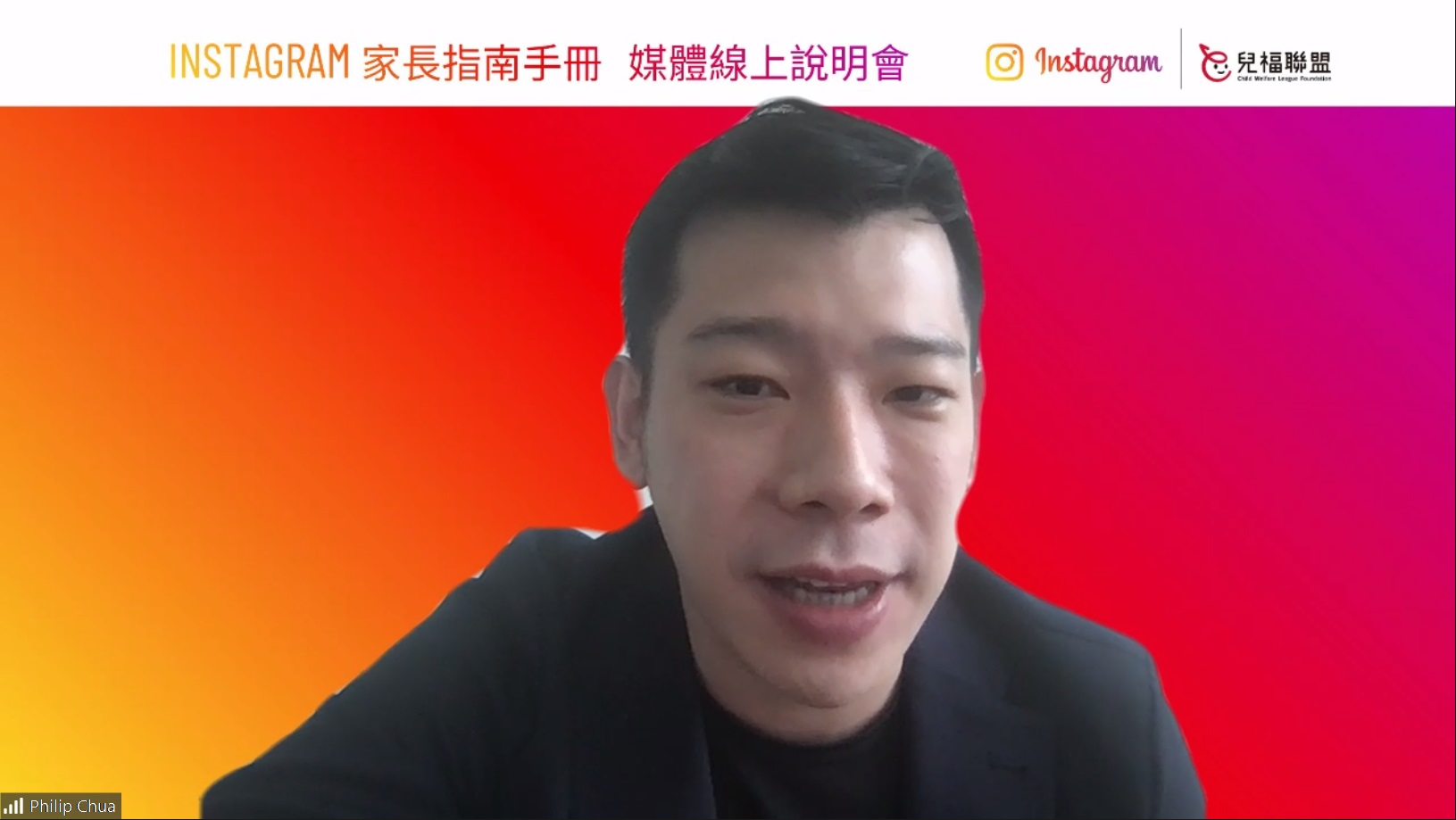 "According to CWLF's survey
[1]
, 41% children thought the online safety education their parents gave them was not useful, which showed that parents needed to acquire more new concepts and information on this topic. Therefore, we were delighted to cooperate with Instagram in developing
A Parent's Guide to Instagram
, which aims to help parents discuss with their children about how they can protect themselves online with four steps:
BE-AWARE
,
EXPLORE
,
AGREE
and
TEACH
," said CWLF chief executive officer Li-Fang Pai.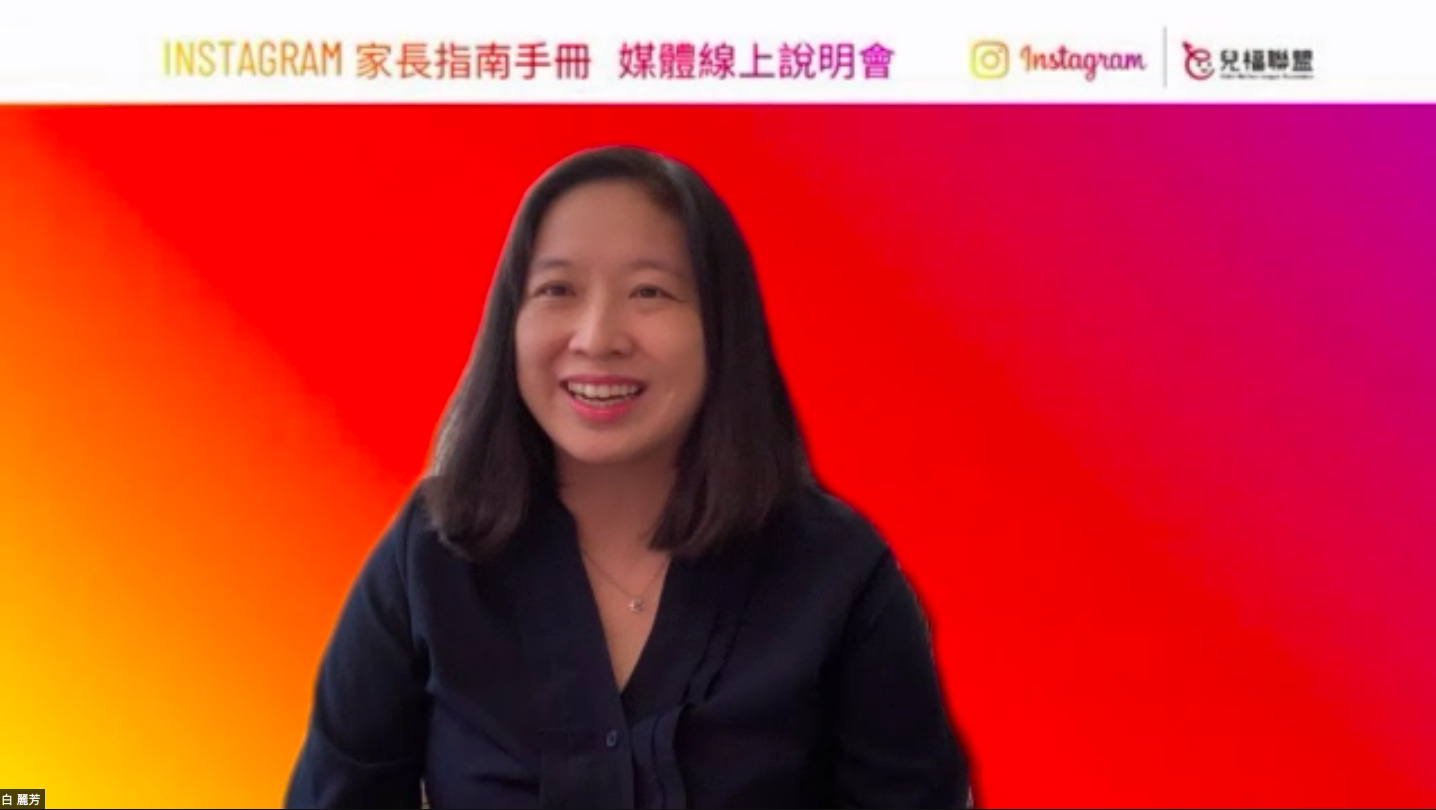 Parents play a crucial role in safeguarding teenagers' online safety and mental health. Parenting expert Dr. Daniel Huang indicated that parents and social media should be in collaborative relationship and parents should let their children develop good online habits since little. He also suggested that parents should support and join their children in using social media, embrace them in the process, and use real life scenarios to teach them how to protect themselves online. TV show host Claire Lin has a daughter Joycelin who is in grade 11. Claire explored Instagram with Joycelin and discussed about reasonable screen time. She also encouraged Joycelin to voluntarily talk to her about how she interacted with people online and her feelings. Claire would also remind Joycelin of protecting her privacy through safety settings.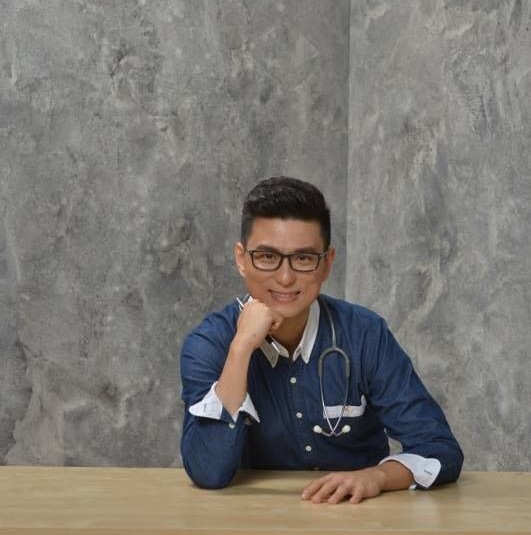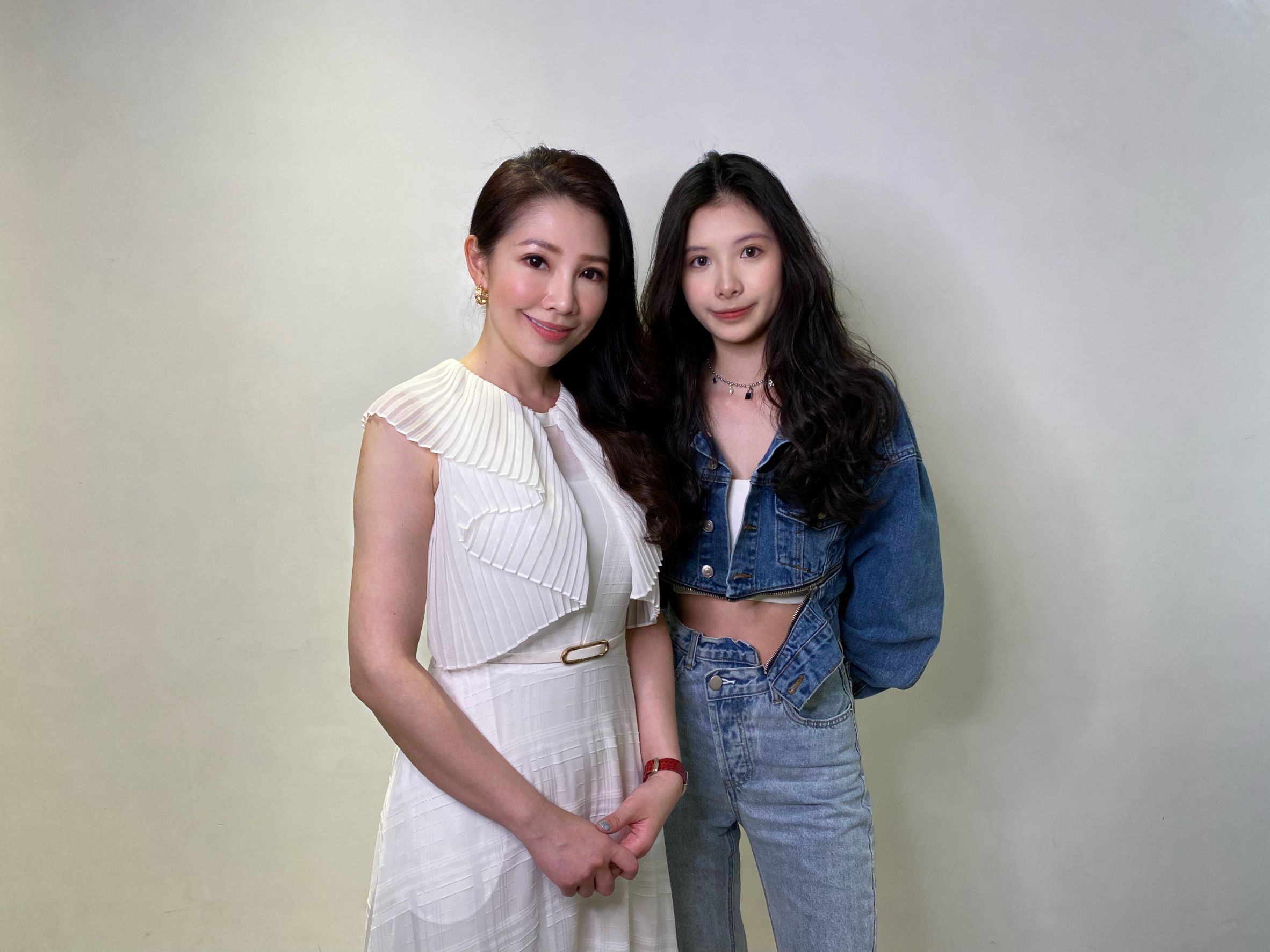 Instagram continue to strengthen its safeguarding measures to create a safe environment for the users, especially teenagers. New users under the age of 16 will have their account set to private by default, while existing teen users are encouraged to change their accounts from public to private. Through introducing new features, Instagram also protects teenagers from getting messages or followers from suspicious accounts. In the future, Instagram will develop more features and tools to help teenagers enjoy the app safely.
Download
A Parent's Guide to Instagram (Taiwan)
here:
https://fb.me/ig_guide
[1]
"2020 Children's Online Interaction and Privacy Report," an offline survey CWLF conducted on primary and secondary schoolers in Taiwan between May 13th and May 29th, 2020.