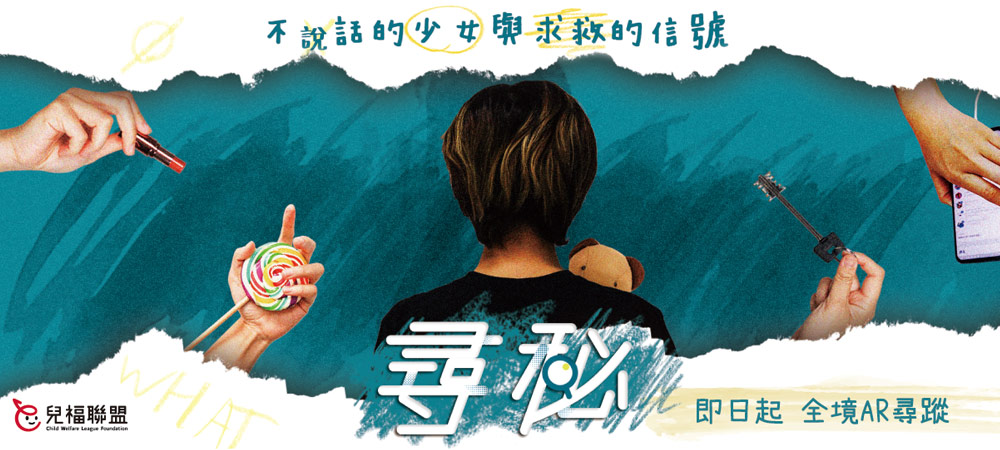 First AR Puzzle Game on Online Safety!
CWLF launched the first AR puzzle game about online safety in Taiwan. It is a game that requires two players working together to solve the puzzles. Player 1 and Player 2 will take on different characters and help each other with the photos and hints they received in their own storylines.
Link:
https://lihi1.cc/aAkAU
This puzzle game allows children to learn about online safety in a fun way. Children can learn ways to protect themselves in online gaming including knowledge of online privacy, online grooming, etc. We also encourage parents to use empathy to understand their children's needs, and prevent their children from indulding in online world to compensate for the lack of parental attention. Children can be facing various online harms and risks right now. Groomers may lurk in apps or online gaming and lure children away from home or into sending nudes.
Case:
15-year-old Yu had a classmate who enjoyed making friends online. Together, they made many friends outside their school. Under these friends' influence, Yu learned to smoke, consume alcohol and skip classes. She had become a frequent visitor to the school counsellor and dean's office. One time an online friend asked her to meet up in a hotel. Yu did not think much about it and went to the designated place. Sadly, she was sexually assaulted by him…
# Online relationship causing youth to run away from home has become a critical social issue
In Taiwan, more and more missing children cases are of runaways. In 2020, according to National Policy Agency, 68% (3,863 people) of the missing children aged 12-18 years were voluntary runaways. According to CWLF's "Repetitive Voluntary Runaways Report," 30% children went to their online friends after running away from home, while 35% people who sheltered these runaways were adults. These runaways were often exploited and even coerced into illegal activities e.g., prostitution, burglary, fraud, etc. The mental and physical damage these children and their parents experienced was considerable and has become a serious social issue!
# 30% children indicated that they would not have left home if their families had good communication with each other
The last straw to push children to run away from home is lack of care and love from the family. We encourage parents to reflect thoroughly on the real reasons why thier children determined to run away. With our work over the years on promotion of child online safety, prevention of child missing and education of child self-protection, we also hope to teach children to know the risks of online relationship and not to fall into the traps.
Call to get help:
Missing Children Hotline: 0800-049-880
Youth Helpline: 0800-00-1769