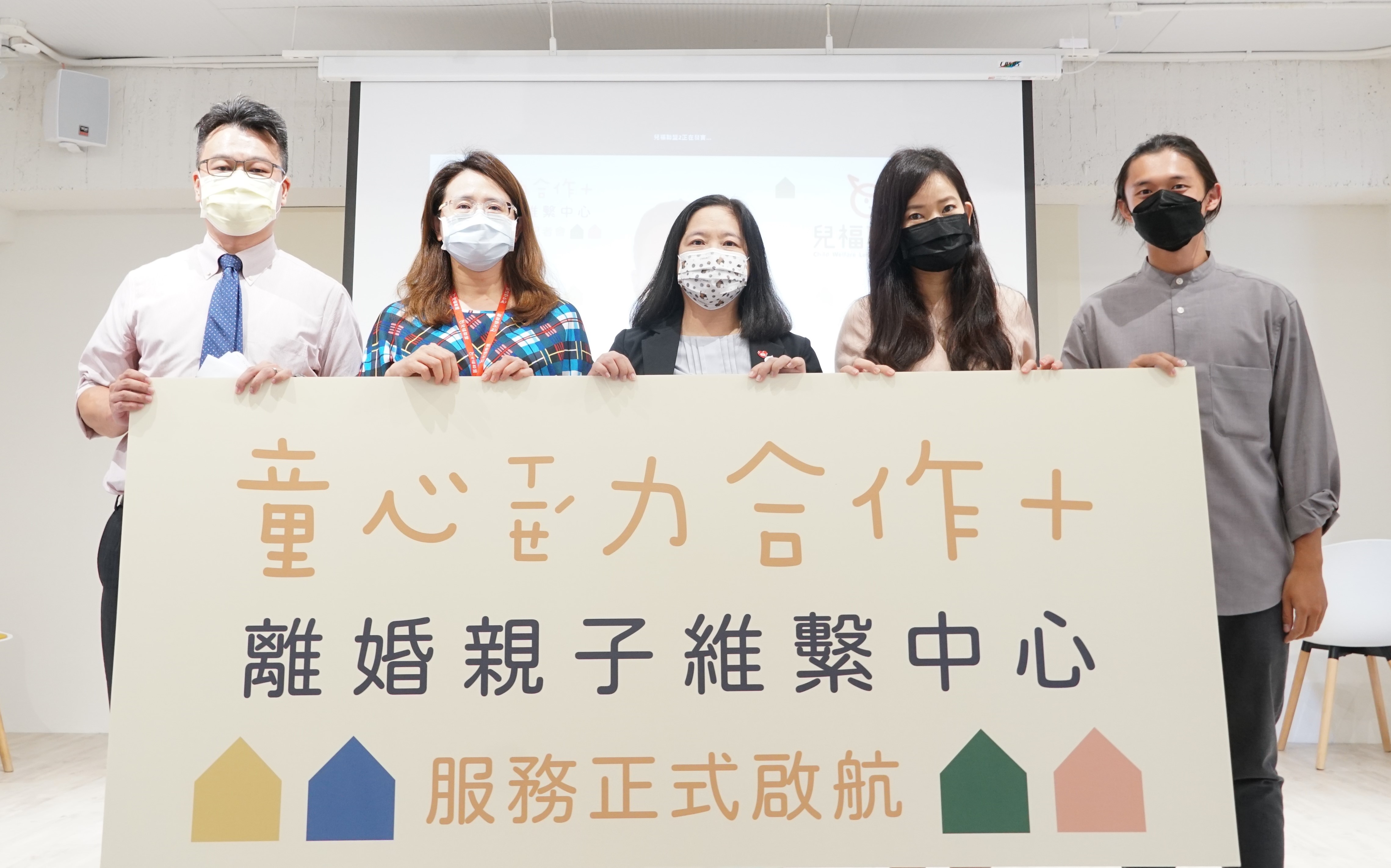 Voice of Children from Divorced Families Survey and Family Mediation Services Center
In August, 2021, we opened our Family Mediation Services Center. The center integrates multidisciplinary professions (psychology, law and social work) and provides child-centered family mediation services. Social workers will guide divorcing parents to prioritize their children's needs and understand that despite separation, co-parenting should not stop. Parents should work together to create their Child Care Plan for their children to have separated parents instead of single parents.
According to the Ministry of the Interiors, 51,680 couples in Taiwan got divorced in 2020. Moreover, 55,490 children's guardianship was changed because of parental divorce. It creates concerns that parents may be busy handling stressful situations in divorce process and spend little time on their children's feelings, while children may undergo traumatic experience when being put in the middle. We published the results of Voice of Children from Divorced Families Survey, which was conducted on 4th to 6th graders. 17.45% married couples in Taiwan became separated or divorced before their children turned 12 years old. Over half (56.49%) of the children indicated that their parents fought or stopped talking to each other in the divorce process, which even caused some children not able to see the other parent anymore. Exploring more of these children's thoughts, 44.23% of them hoped their parents could get along with each other after divorce. 42.31% children hoped their parents could spend more time with them. 42.31% of children hoped their parents would ask about their feelings.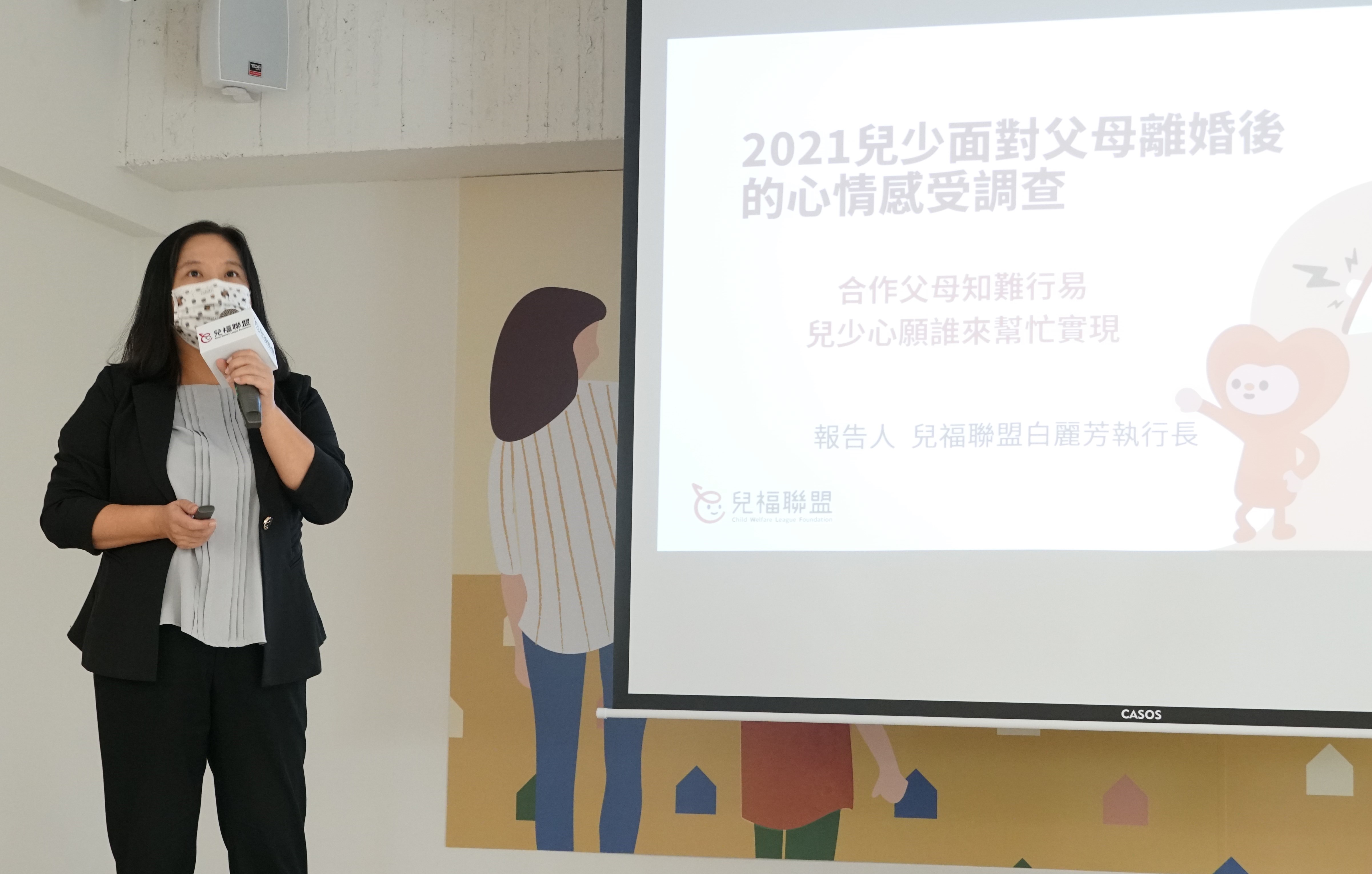 Though Co-Parenting Is Difficult, It Is What Children Want the Most
When parents get divorce, what children fear the most is the uncertainty of their future. CWLF's survey showed that 67.91% children worried about "what is going to happen next" the most when they were informed of their parents' divorce. 61.54% children indicated that they were afraid that they will "become a child without daddy or mommy" and "not be able to see daddy, mommy or other relatives." Although there is more understanding and acceptance of divorce families in today's society, in terms of children's psychological development, parental divorce is still one of the major adverse childhood experiences.
From children's point of view, they worry that they will lose the other parent's love or the opportunities to spend time together after the divorce. They also worry about they may separate with their siblings or other relatives. Their fear and feeling of uncertainty really need to be heard. Children also hope to continue receiving love and care from both parents and wish their parents could stop fighting. Therefore, when being asked how they wish to be helped to adapt to their parents' divorce, most children (67.28%) chose "knowing that their parents will still love them even after divorce," followed by "parents stop fighting against each other" (52.14%). 48.17 % children chose "don't need to separate with brothers and sisters." Some children hope to "often see the parent who does not live with them" (37.92%) and some hope they "don't need to worry that their parents will get mad when they mention the other parent" (32.42%).
Children's Right to Be Cared by Both Parents, Instead of Being Put in the Middle of the Fight for Guardianship
In Taiwan, currently there has not been any regulations for parents to make arrangements for their children, i.e. guardianship, before completing divorce procedure. Oftentimes parents would prioritize the handling of their marital relationship rather than the care plan of their children. Children's rights may be sacrificed in the fights between parents. We need to emphasize that guardianship of a child is not a right but responsibility and duty to care for the child. Children should be able to have not one but both parents' care, love and resources.
CWLF Establishes Family Mediation Services Center to Assist Parents in Creating Child Care Plan with Professional Resources
In order to uphold children's rights and the best interest of children, besides calling the government to include "family mediation service" and "child care plan" in The Protection of Children and Youths Welfare and Rights Act, we officially established Family Mediation Services Center in August. We continue our supervised visitation and family mediation services and incorporate multidisciplinary professional consultation (psychology, law and social work) to help divorcing families create their child care plan. Through child mediator's interview with children, children camp and individual counselling, we understand children's feelings about their parents' not being together and their thoughts about their future life, and include children's views and opinions into parents' mediation services. This way parents can understand how to plan their future in meeting their children's needs.
Since Level 3 epidemic alert came into effect in May, we have received calls from divorced parents inquiring about mediation and visitation services in the context of COVID-19 restrictions. Therefore, in addition to the establishment of Family Mediation Services Center, we created new online services including divorce themed podcast (https://lihi1.cc/GO6U5), Marriage Brunch Series Webinars and online family mediation service. We also collaborated with the largest online course platform in Taiwan, Hahow, to create a free online course called "What Should I Do If I Want To Divorce: CWLF's Divorce Planning Lessons," which will begin in mid-October.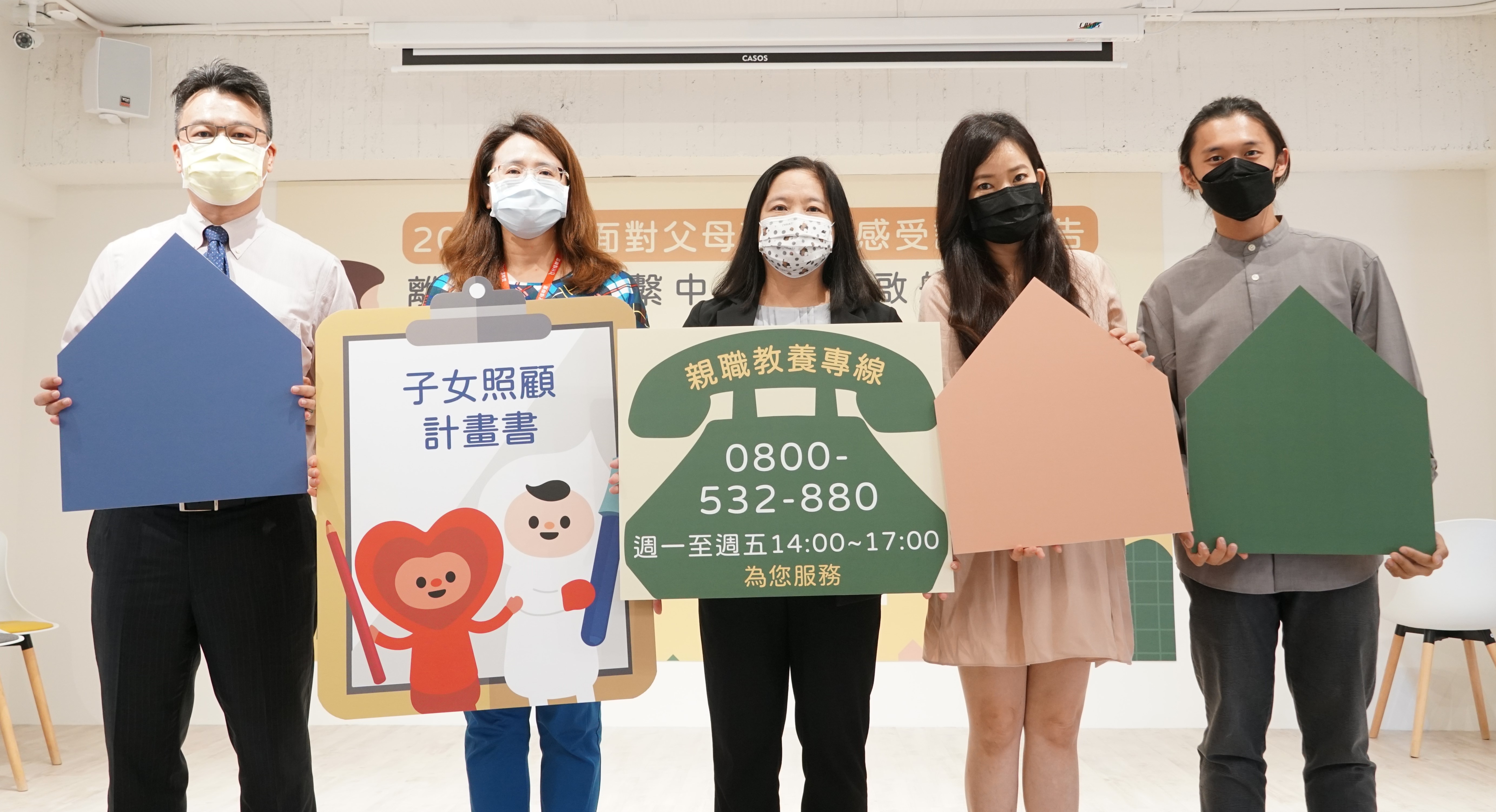 Family Mediation Services Center
Location: 8F., No. 43, Chang-an W. Rd., Datong Dist., Taipei City, Taiwan
Tel: 886 2 2550 5959 ext. 2
(Free family law consultation: every Tuesday 18:30~20:30)