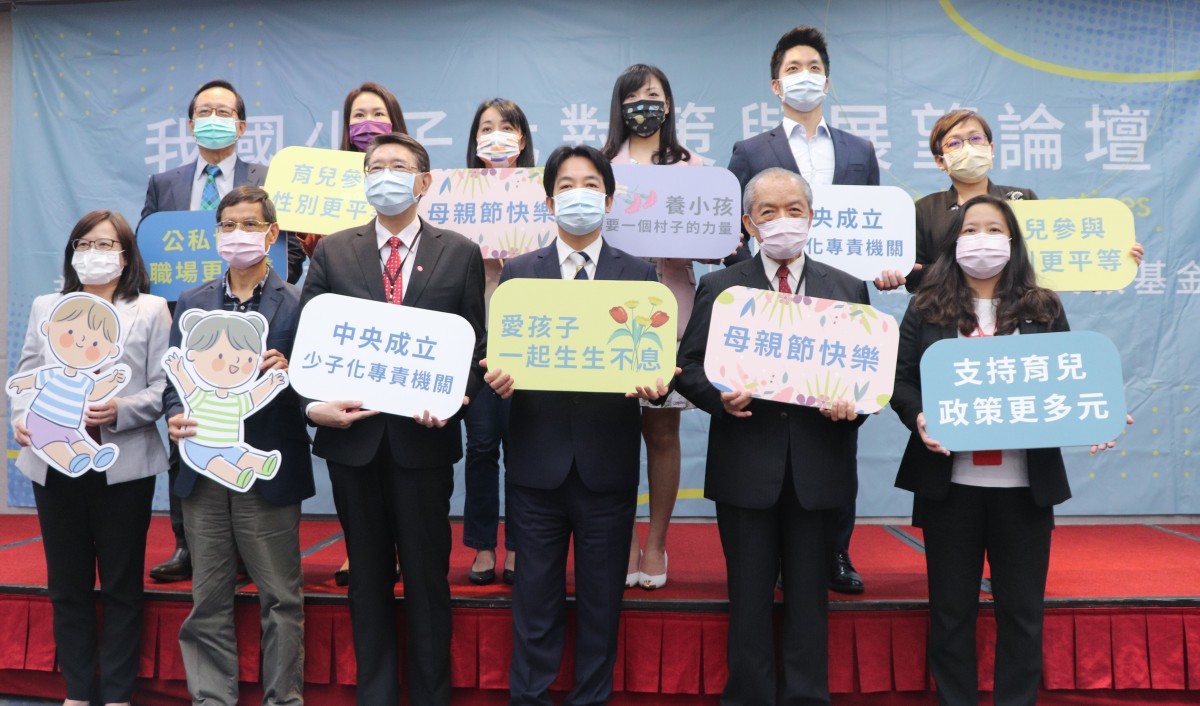 Declining Birthrate in Taiwan: Countermeasures and Perspectives
On May 6th,
Child Welfare League Foundation (CWLF) and Child Health Alliance Taiwan (CHAT)
co-
organized
"
Declining Birthrate in Taiwan: Countermeasures and Perspectives
"
f
orum and invited the
V
ice
P
resident
Lai Ching-
Te
(
賴清德
),
Minister without Portfolio Li Wan-Yi
(林
萬億)
, legistator
s and specialists from
business, medicine and academic fields to
discuss new solutions for low birthrate in Taiwan.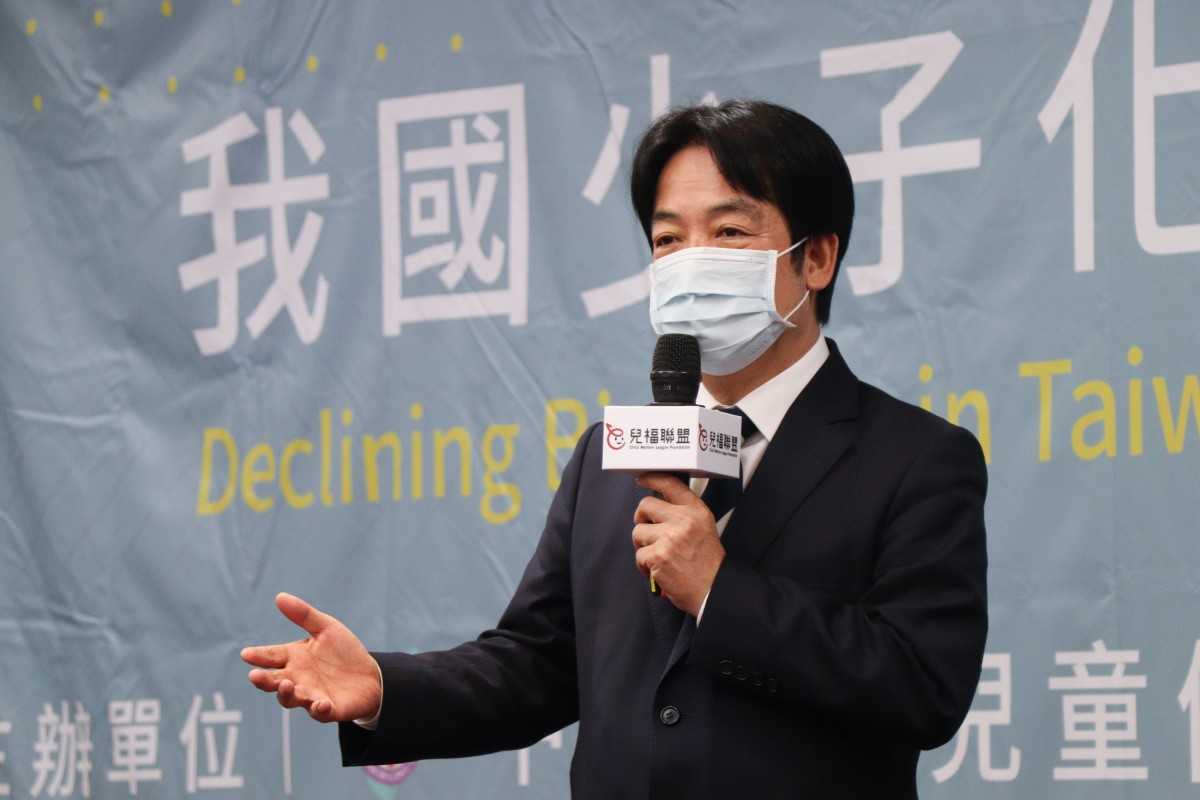 According
to CWLF's "2021
Pre
schooler
Parenting Status and Needs Survey,
"
families with children under 6
years
of age
felt the most effective policies to reduce parenting stress were: 1. tax deduction (
79 points
)
; 2. exten
s
ion on
c
hild
b
enefit
(78.3 points); 3. increase
amount
of
child benefit
(77.8 points); 4.
increase
public
preschools
and daycare centers
(76.1 points); 5. exten
s
ion
on parental leave allowance (7
2.6 points
)
. Among these Top 5 policies, four of them were related to financial support
, which made it
clear
that parents
found financial support most
helpful
to reduce parenting stress.


However,
only
f
inancial
support
c
an
not
solve
all
difficulties
parents experience
in
childrearing. Many families were hop
ing
for public preschool
and daycare
service
s
(e.g.,
increase public preschools
and
daycare centers
, extend compulsory education to one year younger
)
,
friendly workplace policies, housing policies (e.g.,
discount for
families with
chil
d
ren
,
rental subsidies, prio
rity of
renting
social housing
)
.
Nevertheless, t
he government did not provide
sufficient
responding
resources.
P
olicies
concerning childrearing in Taiwan
should
be more diverse
.
Based on parents' needs, CWLF calls on Taiwan government to implement the following childrearing-friendly policies.
Establish a birthrate central competent authority

Japan, who has been facing the same declining birthrate crisis, established the Council on Measures for Society with Decreasing Birthrate to integrate national child welfare and childcare policies to counter the decreasing birthrate. Taiwan government should promptly establish a competent authority at Yuan level to integrate measures concerning declining birthrate and reinforce cooperation among administrative agencies for resource allocation and policy implementation.

Establish more diverse policies to support childrearing
Taiwan's current measures against declining birthrate are delegated to Ministry of Health and Welfare and Ministry of Education. However, the effective policies families expect require efforts from all ministries. Ministry of Labors, Ministry of Finance and Ministry of The Interior should all join the force to provide more comprehensive friendly workplace, tax deduction and housing policy to support childrearing families in every aspect.
Table 1: Top 12 Policies to Reduce Childrearing Stress
| | | |
| --- | --- | --- |
| Rank | Childrearing Policy | Points |
| 1 | Tax deduction | 79 |
| 2 | Extension on child benefit | 78.3 |
| 3 | Increase amount of child benefit | 77.8 |
| 4 | Increase of public preschools and daycare centers | 76.1 |
| 5 | Extension on parental leave allowance | 72.6 |
| 6 | Increase parental leave allowance to 80% of monthly insurance salary | 71.8 |
| 7 | Discount for families with children purchasing houses | 71.7 |
| 8 | Law amendment stipulates 7 days paid family care leave | 71.5 |
| 9 | Rental subsidies | 68.1 |
| 10 | Priority of renting social housing | 68.1 |
| 11 | Extension on compulsory education to one year younger | 60.8 |
| 12 | Childcare facilities in private companies | 56.1 |