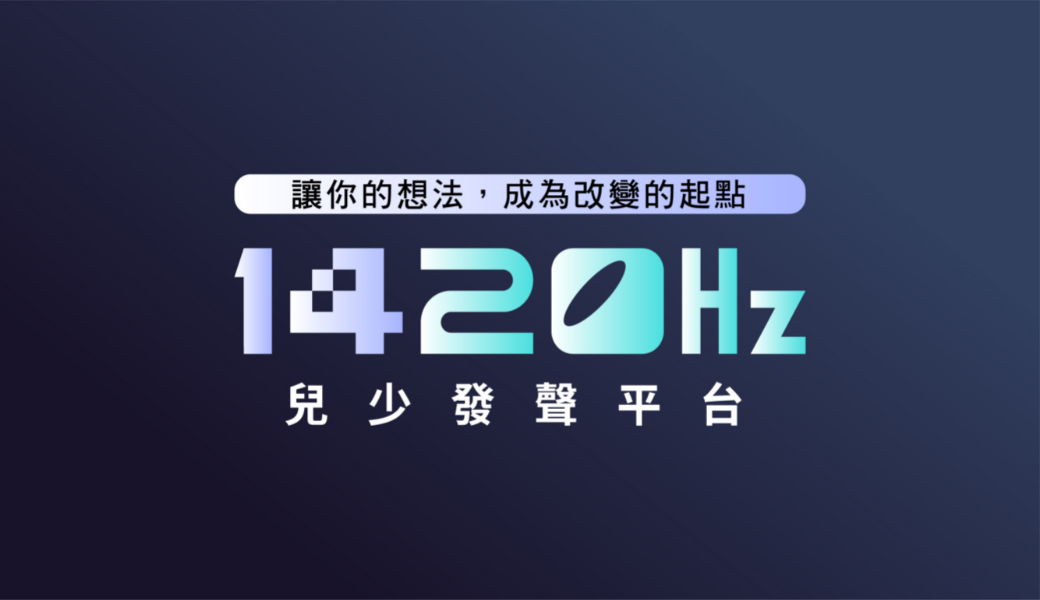 Let Good Things Be Heard | 1420Hz Child Digital Policy Proposal Contest
On August 2nd, we launched the first public policy platform for children in Taiwan—CWLF
1420Hz Children's Voice Platform
(Link:
https://www.1420hz.org.tw
). On the same day, we also kicked off
Let Good Things Be Heard |1420Hz Child Digital Policy Proposal Contest
, and children from all around Taiwan were invited to submit their policy proposals.
Our chief executive officer Li-Fang Pai explained why we created this platform: Since the promulgation of Implementation Act of the Convention on the Rights of the Child in Taiwan in 2014, CWLF has been endeavoring to uphold children's right to be heard by creating channels for children to express their views and for their voice to be heard in policies affecting them. We held Child National Affairs Conference in early 2010s. In 2018, we empowered child delegates from all corners of Taiwan to acquire CRC literacy, form their views and directly submit their policy white papers to the government. In 2019, we empowered child delegates to attend parliament session to interpellate government ministers and legislators. In 2020, we empowered 60 children to become the first child delegates in Child Welfare and Rights Promotion Committee of Executive Yuan, Child Welfare and Rights Promotion Committee of Ministry of Health and Welfare and Child Injury Prevention Committee of Ministry of Health and Welfare.
We deeply believe that in addition to the child delegates, there are many more inspiring children who wish to make the world better and want to express their views. In this era when children incline to find their voice online, we took reference of the Public Policy Online Participation Platform and created a child centered platform—1420Hz Children's Voice Platform—for children aged 14-20 years to have their voice heard. On the website we provide children with systematic information such as child rights research, online safety information, writing skills, etc. The platform creates space for children to discuss, sign petitions and submit policy proposals in matters affecting them, which embodies children's right to freely express their views. Furthermore, CWLF will help children conduct social advocacy for their proposals so that their voice can be heard and become the force to change the society.
Lack of Connection | Unheard | Children Feeling Depressed during Pandemic
"I really want to hang out with my classmates. I'm feeling sick from being at home all the time!"
"So lonely. I can't chat with my friends in person. My parents are not interested in some of the topics I want to chat about, so they would not really listen to me."
From 6/2 to 6/18 this year, we conducted a survey on 7th to 12th graders about their life and interpersonal relationship after the school closed. The results showed that although more than 65.9% high schoolers indicated they had more free time and screen time (42.7 hour/week, nearly double from last year's 27.2 hour/week) after school shutdown, some children did not feel happier and even started to show negative emotions. The survey showed that more than 84% of children would feel bored, while 42% of them always felt bored. More than half of the children (54.7%) felt lonely, while 43% of them even sometimes felt sad. When the school closed and restrictions on gathering imposed, it had direct impact on children's interpersonal relationship with their peers. Though gaining more free time, 25.9% children indicated that they had less chance to communicate with their friends. The survey also showed after the school closed, 30.3% children no longer had any person they could convey to.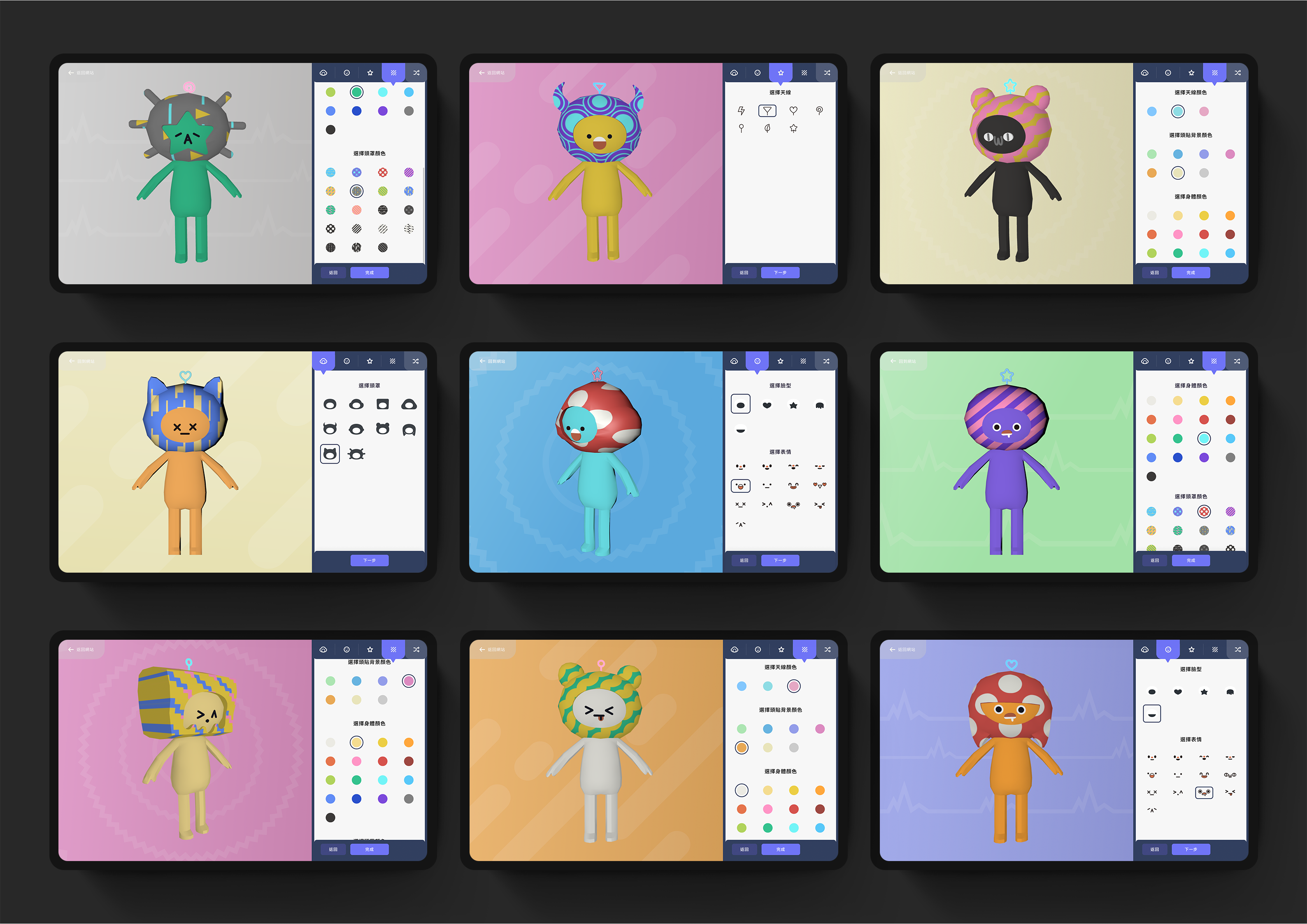 In terms of family relationship, with the drastic increase of parent-child time after the school closed, around 60% children felt their relationship with their parents has also improved. However, 32.5% children did not think their relationship with their mothers has improved and 35.2% for fathers. One notable result was that although many children felt their family relationship improved, over half children (55.5%) had conflicts with their families, while almost 10% of them said the conflict took place frequently (6.6% frequently; 2.3% always). It was not a surprise that some children would feel lonely and sad.
1420Hz Children's Voice Platform
In order to listen to young people's voice, we began our free Youth Helpline service in 2013. Children can talk about the problems they are facing, and our social workers will discuss the issues with them, help them relieve stress and solve their difficulties. However, besides our social workers, children also need more interpersonal interaction, as well as a place to express their views and get more recognition. As restrictions on face-to-face meetings are still in effect, we officially launched 1420Hz Children's Voice Platform, a place where children aged 14-20 years can safely and freely express their views. With this online platform, children can learn about critical thinking and how to express their opinions. They can find friends with same interests to discuss about various topics, which helps them relieve stress of being alone or gloomy in COVID-19 situation. 1420Hz Children's Voice Platform also provides a system for children to put forward policy proposals. They can exchange ideas, learn to communicate with others and respect others' rights. Through this process children can understand how to voice for their own rights and believe in them to have the power to make changes.
Let Good Things Be Heard | 1420Hz Child Digital Policy Proposal Contest
In order to celebrate the launch of the platform, from 8/2 to 9pm 10/31 we hold Let Good Things Be Heard | 1420Hz Child Digital Policy Proposal Contest. Children aged 14-20 years can submit their proposals in matters related to education, childcare, physical and mental health, social welfare, leisure and Internet. If the proposals receive support from 100 or more peers, they will have a chance to enter the final round of online presentation stage. The top three contestants will receive not only prizes from CWLF but also our support to advocate for their proposals and let their ideas come to life.